Mid-night Pork Roast in Thamai
BBQ Pork in Thamai
BBQ pork-on-stick
Roast Pork In A Stick.
อหมูย่างท่าใหม่

She opens every night from 7pm to 5am. The location just beside the market of Thamai, 200m from the 7-Eleven in Thamai. Many teenagers like to come out to eat during mid night, one hand hold Sticky rice, and another hand hold the roasted pork stick for their supper. You can roast and make it warm before enjoying it. One stick is selling 5 Baht, and sticky rice is selling 5 Baht / 10 Baht. Other than pork, they do have chicken stick roast and hot dog.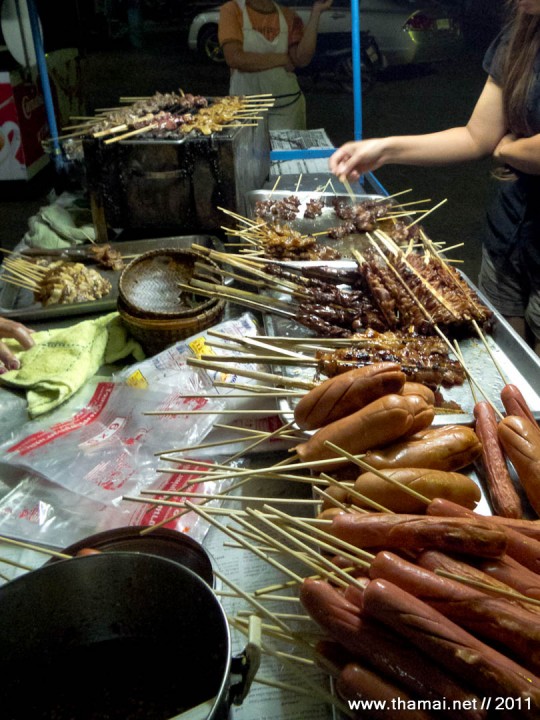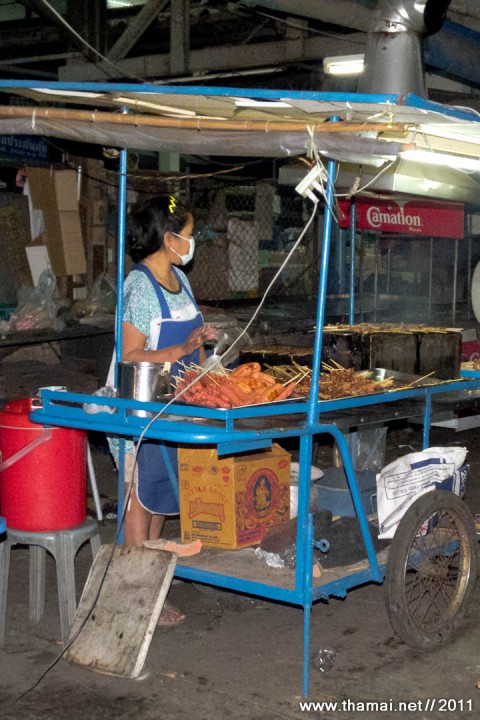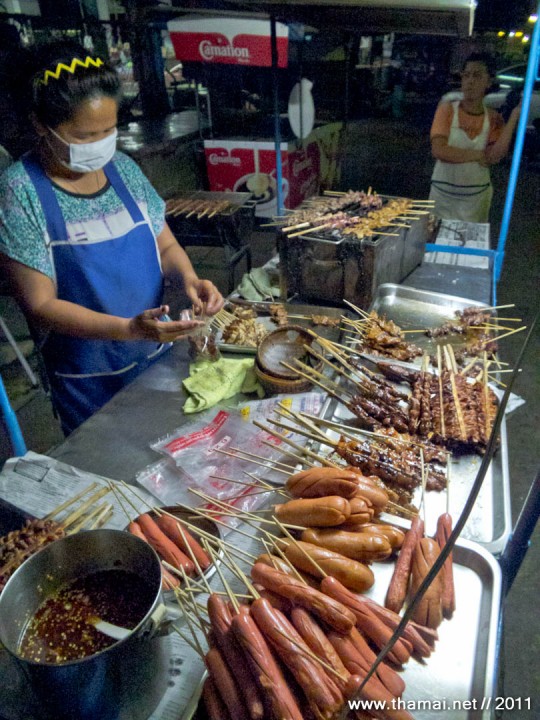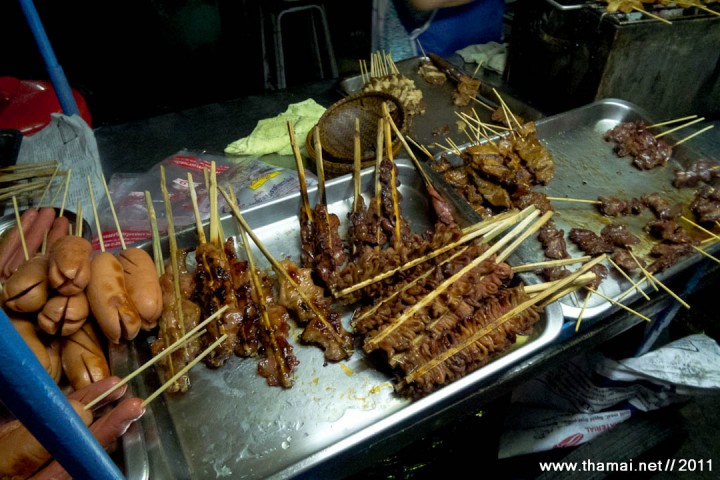 [mappress mapid="49″]